Viking Roofing Repairs
Best prices in Wellington with free, no obligation quotes
Servicing Wellington, Lower Hutt, Upper Hutt and Kapiti Coast
Roof Inspection
Ever wished that you had an experienced roofer that you could call to check over a new house's roof before you buy it?


Look no further than Viking Roofing Repairs. We use the latest drone technology to quickly and efficiently inspect and photograph your roof, or even make a drone video to show you any areas that might need attention.

Call us today and we can inspect any roof at any height in just a few minutes, and give you a good idea about how much any maintenance work might cost so that you have the best information before submitting an offer on your next home!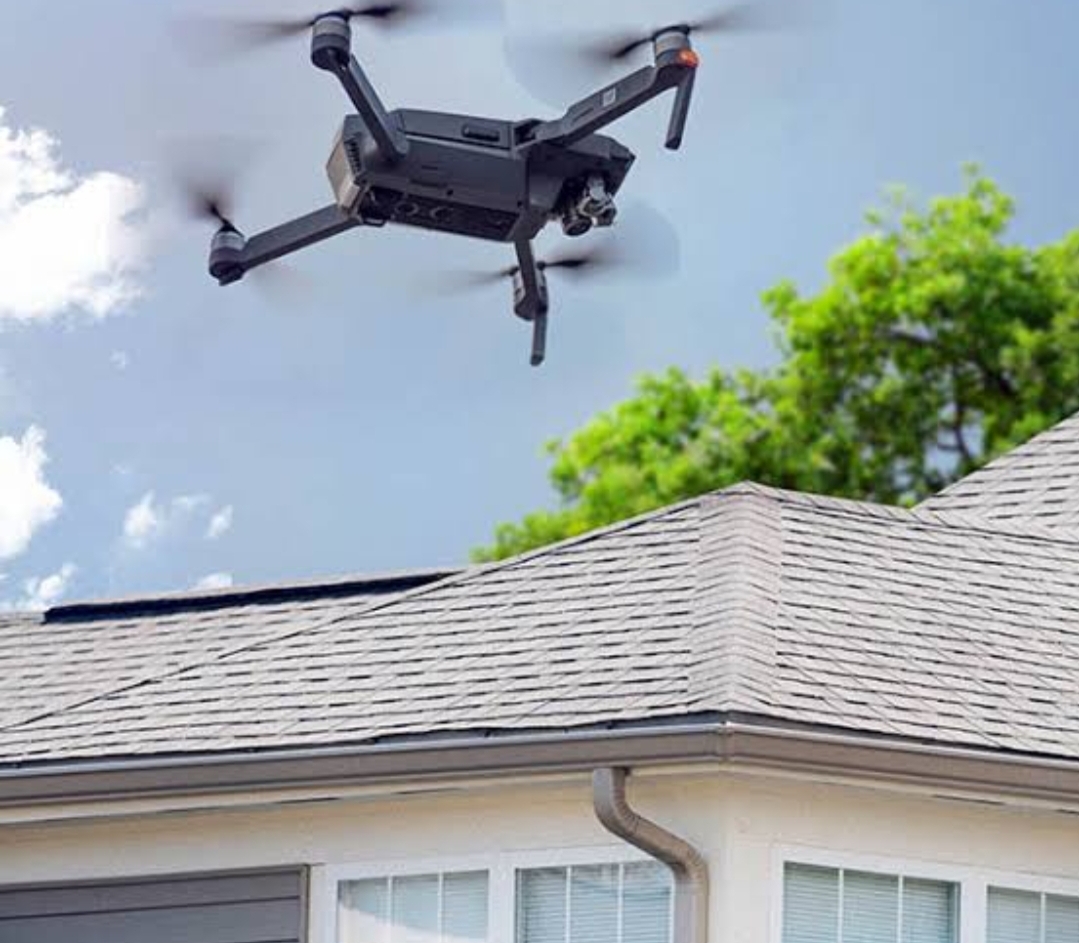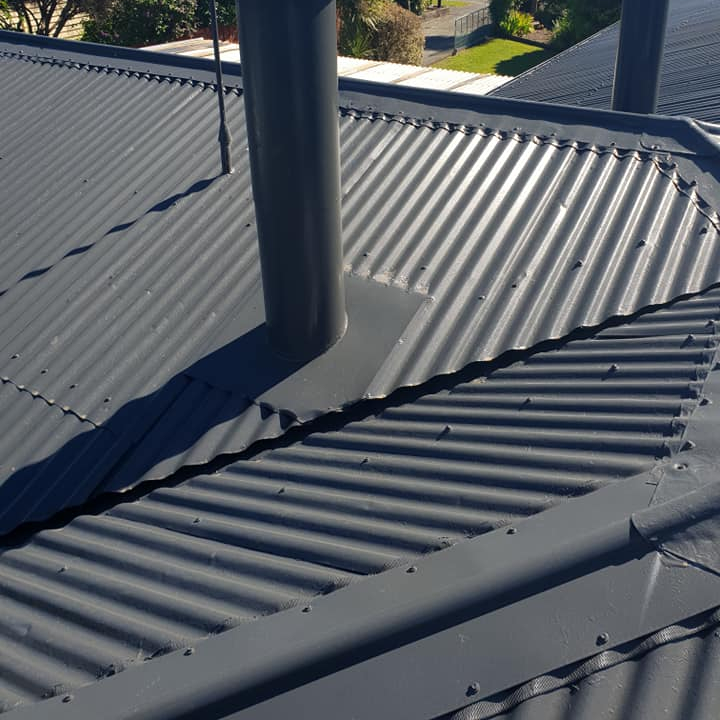 Roof Rescrewing and Leak Fixing
We can rescrew your roof and fix all kinds of roofing leaks, including joints, guttering, and cappings. All rescrews come with a free rust treatment.


With corrugated iron roofs over time the wind loosens the nails holding the roof iron down. If your corrugated iron is still in good condition the easiest solution is a roof re-screw. Screws hold a lot more than nails do. Nails can vibrate out, whereas screws grip tightly into the wood.


A roof re-screw involves removing all the nails and replacing them with specialist roofing screws with UV resistant rubber washer heads to prevent rusting. We also apply an anti-rusting treatment to the roof before putting in the new screw.

Roof Moss Removal
Moss can damaging the tiling or sheeting on your roof. We're able to remove it for you quickly to keep your roof in great condition for years to come.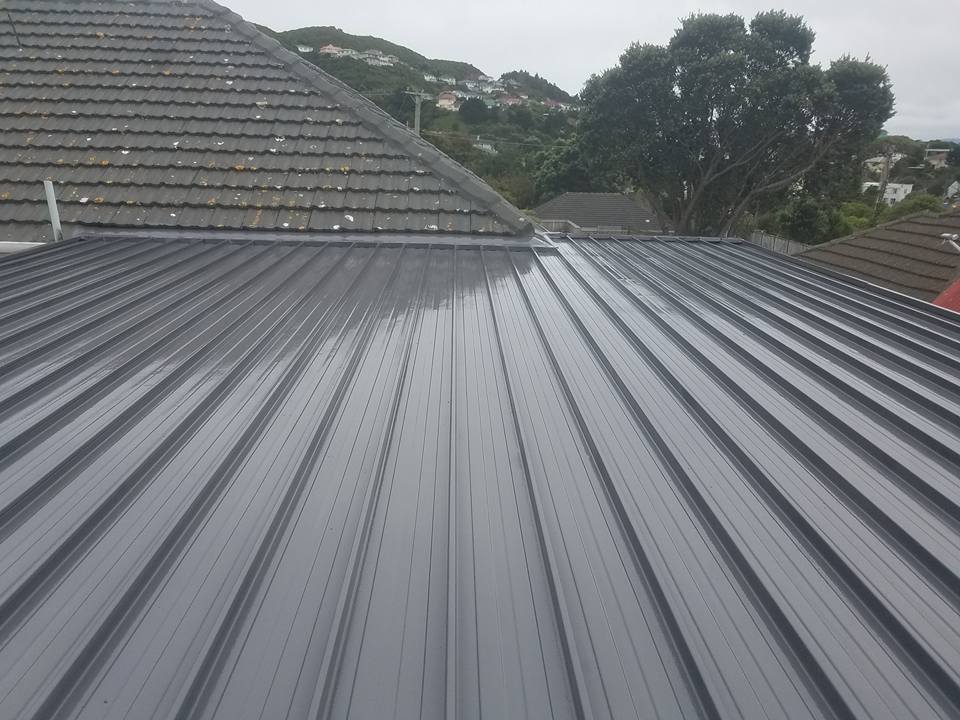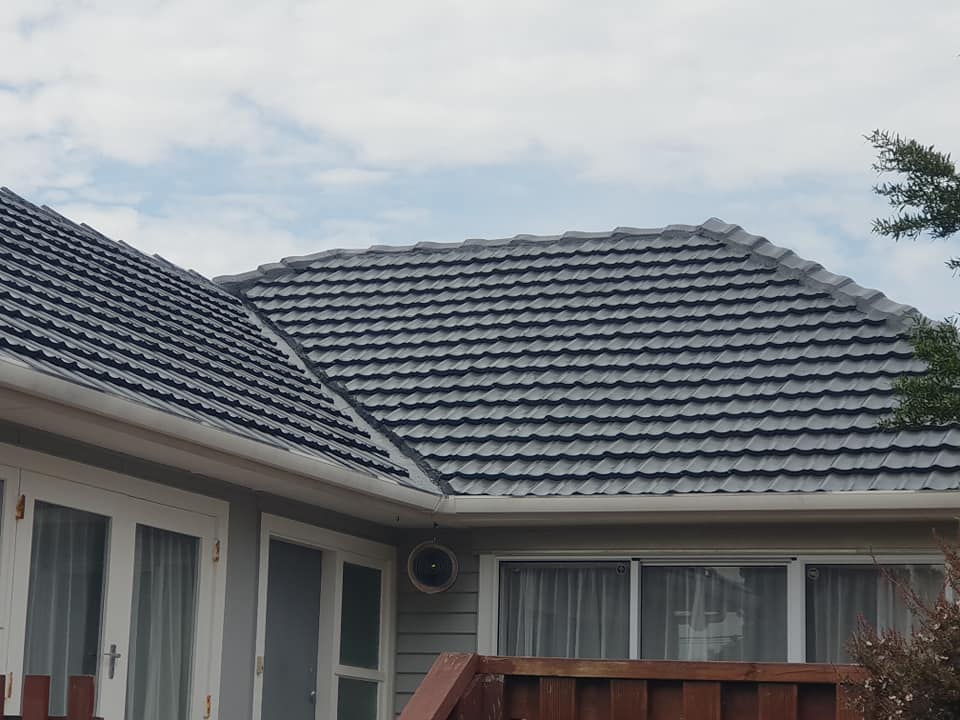 Roof Ridge Repointing

We can repoint your roof to keep your house watertight and your roof in excellent condition. All roof repointing comes with a free moss treatment.


Repointing is the process of repairing the grout or joints between tiles when they become cracked or crumbly. By taking out the ruined mortar and replacing it with fresh mortar, you preserve the surrounding tiles from environmental and stress damages, which can otherwise lead to larger problems.


Repointing offers an affordable way to restore masonry work.

Roof Painting

A fresh coat of paint on a roof can make it look brand new and adds an extra water-tight coating to protect your home from the elements. All roof repainting comes with free gutter cleaning.


Maintaining the colour and paint of your roof will protect it and minimise the need for future repairs saving you big money in the long run. Using only the highest quality materials and paints we will provide a comprehensive service including carrying out any necessary repairs and restoration prior to painting.


Ideal for maximising the weather protection of your roof, our roofing re-coats use specially formulated coatings to guard your precious roof against the harmful elements.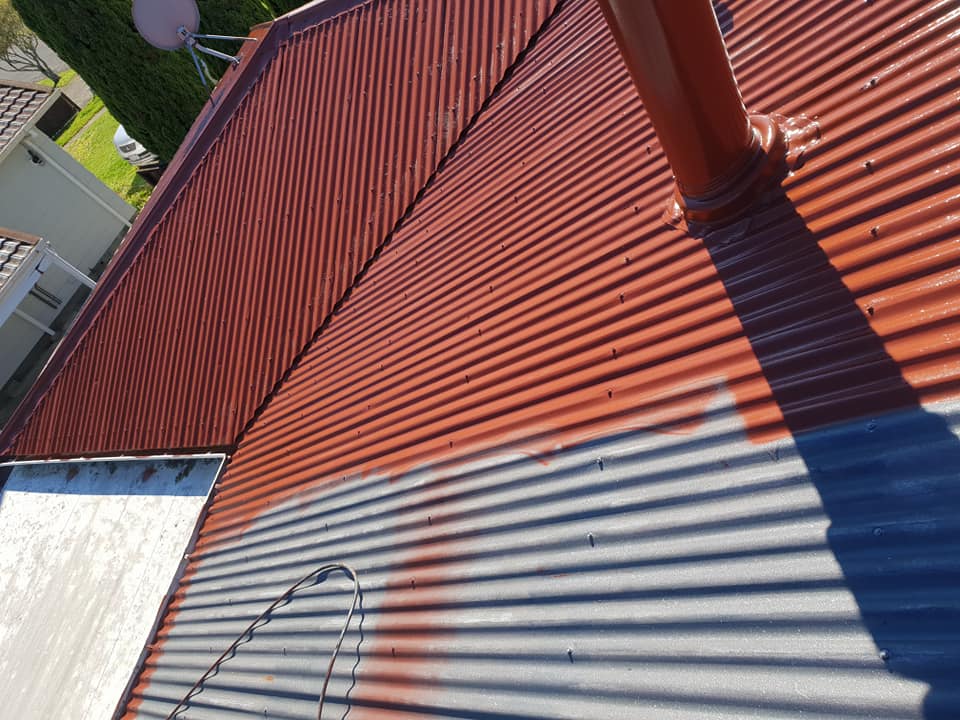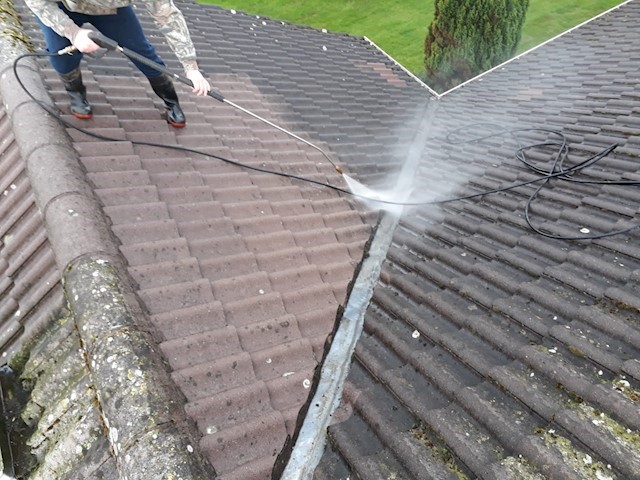 Roof Power Washing

Keeping your roof clean is an important part of its ongoing maintenance. A dirty roof promotes moss and plant growth that can damage the coating and finish of your roof, and eventually the roofing material, causing leaks.


Viking Roofing Repairs have specialist powerwashing tools and skills to clean your roof efficiently and at low cost, promoting a longer life for your roof and leaving you with smart looking roof that will be the envy of the neighbourhood!

Free Quotes
Contact us for a free quote. We can normally come to view your roof within a day – often even the very same day.
No Obligation Free Quotes
All of our quotes are free and no obligation. We can usually visit the same day, too.
Lowest prices in Wellington
We always perform a quality job at an affordable price. We guarantee to beat any other written quote to repair or paint your roof. Talk to us about payment plans to spread the cost of your roof repair over a long period so it's affordable for you.
Drone Footage of Your Roof
We can create a short video of your roof for before and after footage. This service is included with any job, including repairs, moss removal and painting.
"Awesome guy, found Josh/viking thru FB this morning and he came out in the afternoon to replace a broken roof tile that was causing a leak in our house. Will use Viking again for our future jobs."
James Nicholas
"Great service. Rang yesterday as small roof leak. Josh came today. Took photos of what was wrong. Agreed to fix there and then. Good price. We are really happy with the prompt and reliable service."
Sue Wihare
"replaced carport roof and garage guttering. prompt and efficient service"
Grant Stewart
"Fantastic service and really appreciated the advice for future proofing! Josh cleaned the gutters and did a quick repair job for us. Thanks for your time and would definitely recommend! Cheers"
Emma Meates
"Josh came and gave a quote very quickly, all the guys are nice and easy to deal with, down to the earth working, the roof looks good. Will place another review after the winter."
Leon Zhao
"Prompt communication, turned up when he said he would, did the job for a great price, and very quick service. I couldn't have asked for more! Thanks so much and I'll definitely use Viking Roofing again."
Emma Holderness
"Many thanks, great service and appreciated the speed in contacted us as time was was the essence. fast and easy process. def recommend"
Karin Ann Elliott
"prompt,friendly and honest advice"
Heather Blissett
"Quick to respond and good communication"
Tony Spice
"Prompt and friendly service. Did a great job fixing our leaky garage roof (now bone dry) and really nice job repointing roof of our house. All for a very competitive price. Couldn't be happier. Wouldn't hesitate to recommend."
Walter J Binney
"Responsive, competitive, thorough gutter clean"
Annette Wilkinson
"Great service and a great price i would highly recommend this company! Josh (the owner) got back to us quickly and efficiently (and even fixed our leak for free, while he was there to quote us)!! Went above and beyond! Thank you for the top job!"
Evelyn Guy
"Thank you guys for replacing the roof nails and rust treatment etc
We don't seem to have any leaks now so that is amazing
Great communication and quick to get the job done thank you so much
"
Shanelle Cairns
"Got my gutters cleaned by Josh, arrived promptly and gutters throughly cleaned, left no mess. Happy with job. Would use again. Thanks"
Wendy Walker
"quick and easy and has done a fantastic job thank you very much I would highly recommend"
Shaun Watt
"Came around and assessed my leaky roof. Promptly replied with a quote which was far less than I was expecting. Job done to a high standard in quick time.
Will definitely use this company again."
Jono Little
"Had some work done by Viking Roofing, they were great, very efficient and so easy to deal with. Will definitely use them for future roofing work. Thanks."
Vic Nation
"Very good and professional with fast and awesome service. I highly recommend these guys!"
Aaron Powers
"Quick response, non obligatory quote, good advice and excellent workmanship."
Sylvia Thomson
"Had my roof re-pointed. Price was really competitive. Josh is honest straight up…and communicated exactly what needed to be done. He worked around the weather. but in the end a.great .job done no fuss no stress would recommend to anyone!
thanks guys"
Deb Bird
"friendly hardworking no nonsense team led by a down to earth guy."
Mat Davis
"Guttering replaced, great price and service good communication. Job well done by Josh and Shannon. I will use this company again."
Bryan Crewe
"After turned down by others for fixing a small roof leak, Josh made a quick contact, and visit, quote, fixed all done within just 24hrs, very impressed, thank you. Would be happy to use your service again."
Peggy Chang
"such amazing guys! great prices. great work. reccomend to everyone. had our roof rescrewed and painted. Josh and Shannon worked very hard. excellent communication throughout the process.
thanks guys!"
Dannii Garvey
"On behalf of Illam Ltd, I would like to recognise and recommend the work of Josh from Viking Roofing for an extremely satisfying work done to restore the roof of our property on Molesworth St, Taita.
Josh was easy to engage with and provided a very competitive quote as well as useful advice on the work to be done. The work involved roof restoration and guttering which looks amazing on our house. It was started and completed in time with top quality and I would thoroughly recommend Viking and Josh to anyone who is looking to give life to their roof.
Lastly, but not the least, Josh was very cordial to deal with and I am sure he will be somone Illam Ltd will look forward to engage in our subsequent home rennovation projects.
Cheers to a great tradesmam and his company.
Krishna & Prakash
Illam Ltd"
Prakash Srivatsan
"quick responce …kept informed ….pointed roof looks good.. quick service. cool to deal with."
Dean Strauchon
"I highly recommend Viking Roofing. Josh was so quick on all aspects from first assessing the job, than quoting to completing the job.
I will certainly be referring him to friends. 5 stars!
thank you once again"
Emma McHardy
"On behalf of the Upper Hutt Toy Library we would like to thankyou for doing an amazing job. We are pleased to no longer have a leaking roof. Very happy with the quote, job done and great service."
Brigette Thomas
"Fantastic service, swift communications & brilliant updates throughout job. Did gutters, house & roof clean / water blast plus roofing repairs before painting. Very pleased with end result & pricing. Amazing drone footage to compare & both Josh & Shannon were great guys to deal with. Down to earth guys working hard to make a living."
David Cossey
"Just got my roof's repointing done by viking roofing an looks very impressive
Thanks josh job will done
good price
fast,clean, job done"
Darren Noble
"Very prompt service and communication.
Repaired a leak in the roof, good advice, and job done.
Would definitely recommend them, and use again if needed for other roofing needs."
Lorraine Taylor
"Good guy. Quick to visit and quote. Did job as promised."
Marc Jenkinson
"Came and gave a quote quickly. Weather played a part in completion timeframe which is totally expected in the middle of winter. Great communication, always arrived when expected and let me know how it was going.
Had foresight to allow for good weather windows to ensure product could take and dry for effective and efficient repairs.
Did a great job, roof looks as good as new. Definitely recommend."
Bec Hills
"had my gutters done yesterday fast easy service Josh is great to deal with very prompt communication would highly recommend"
Ange Young
"Thank you Josh & Shannon for the fabulous job you did for us today removing a very old chimney & cleaning the gutters. Highly recommend you guys ? MacLean St UH"
Dianne Francis
"got the job done quickly kept me informed and answered my questions."
Karen Hunt
"He did a good job for us at a reasonable rate. 5 stars for punctuality, reliability, work done, communication and clean up. We plan to use him again."
Nicole O'Connor
Contact Us
You can call or text us anytime.